Need internet access at home? Going on vacation? Running out of minutes on your data plan?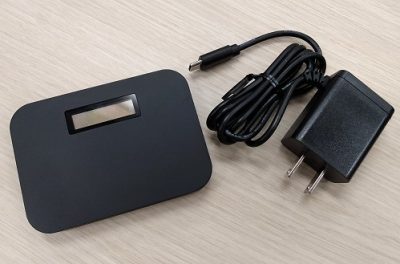 Borrow one of the library's new WiFi hotspots and enjoy free, unlimited high-speed internet from almost anywhere on your phone, laptop, tablet, or other internet-enabled device!
The library has partnered with T-Mobile to allow adult library card holders in good standing to check out mobile hotspots that offer up to 4G LTE service anywhere that a T-Mobile signal can be received.
We currently have five (5) hotspots available that are perfect for home use, travel, schoolwork, working remotely and more. Just read the information below for the details and ask for one at the desk.
Here's what you need to know:
Do I need a library card to check out a mobile hotspot?
Yes. Anyone 18 years or older wishing to check out a mobile hotspot will need to have a current, updated Lehigh Carbon Library Cooperative (LCLC) 'SHARE' library card with no more than $10 in fines.
How long can I keep it? Can I renew it?
You can borrow a mobile hotspot for up to 7 days. You may renew the mobile hotspot up to two (2) times if there is no waiting list.
How much does it cost?
Borrowing and using the device is free! There is a $5.00 per day late fee, and a $76 replacement fee if lost or damaged, however. Mobile hotspots will be deactivated on the first day they are overdue.
Can I reserve a hotspot to check out for a particular date and time?
No. You can place holds on the mobile hotspots, but we cannot guarantee their availability for a specific date or time. Mobile hotspots are available on a first-come/first-served basis.
How many devices can I use at the same time with the mobile hotspot?
You can connect up to 15 devices at a time with moderate use, or up to 8 devices at a time with heavy use.
Can I use the mobile hotspot outside of the U.S.?
No. The mobile hotspots only work in the U.S.
How do I return it?
You can return the mobile hotspot to the library, our book drops, or to any of the Lehigh Carbon Library Cooperative (LCLC) libraries or book drops. You must return the device with all the original packaging and accessories. Failure to return all items will result in charges to your library account.
What information about my Internet usage, if any, is tracked by the library?
Your Internet usage is not tracked by the library. While using the library's hotspot, you are governed by the same rules as our wireless policy.
Is internet content filtering enforced on mobile hotspots?
Internet content filtering is enforced, but parents and guardians are responsible for a child's use of the mobile hotspot and the material accessed. The Emmaus Public Library is not responsible for the Internet's content, data collected or transmitted via a mobile hotspot, or for any misuse of copyrighted material or any other violation of law.