COVID-19 and Going Green
The Library re-opened to patrons July 6, in accordance with Gov. Wolf's Process to Reopen Pennsylvania. In order to enter the library you must wear a mask or face covering. The library will continue to offer curbside pick-up service for patrons who prefer not to enter the building. Our service policies and borrowing rules will still apply. All of the 2020 policies can be found here. Items requested via inter-library loan with AccessPa and intra-library loan with the Lehigh Carbon Library Cooperative may take longer to process as each participating library will work independently to serve patrons safely.
WHAT TO KNOW MOVING FORWARD: Non-vented masks or face coverings are strongly encouraged for all patrons, volunteers, and staff members in the building at all times for all patrons and visitors. Children under 5 or any visitor or patron that is unvaccinated or at higher risk for severe illness should continue to mask in public spaces, including the library. If you are unable to wear a mask or face covering you are asked to utilize curbside pick up for library materials and access the Wi-Fi outside of the building. Do not enter the library if you have symptoms of COVID such as fever, cough or shortness of breath or are mandated to self-quarantine. 
Effective Monday, August 30, 2021 we will reopen with new hours (Monday – Thursday 10 AM – 8PM and Friday and Saturday 10 AM – 5 PM) . Staff members are available by phone (610-965-9284) or email (emmauspl@cliu.org) during this time. We have reserved Thursday mornings from 10 – 11 AM for high-risk patrons.
The following rules must be followed:  There will be limited access to seating, restrooms, and computers. Remember to adhere to a six foot distance between your self and other patrons who are not part of your household. Occupancy will be limited to 45 persons or less based on staff's ability to maintain health mandates.  Additional Safety measures being taken include Plexiglas dividers and 6-foot markers placed around the desk to encourage social distancing, and enhanced cleaning of high touch surfaces and shared spaces. Any visitor who is not following health-mandated mask and social distancing policies, or whose actions put other patrons, volunteers or staff at risk will be asked to leave immediately for the remainder of the day. 
 The library may need to close, adjust hours, or revert to curbside service only suddenly. Changes will be posted online on our website, Facebook page, and on WFMZ's Storm Center.
Please be aware that more guidelines may be added as needed for everyone's safety.
RETURNS: You may use any available LCLC book drop at the LCLC libraries as well as the Emmaus Public Library book drops located at the Macungie Township building (21 Locust St., Macungie) and at the Upper Milford Township building (5671 Chestnut St., Zionsville).

CURBSIDE PICK-UP: Though the Emmaus Public Library is open for regular hours and operations, we understand not all of our patrons will wish to visit inside. Curbside pick up is available to any patron with an EPL or LCLC library card or LCLC keytag. A valid, current library card is required for check-out of all materials, including by curbside pick-up.  Patrons can request materials online by logging into their library account (see easy instructions here), by sending email to emmauspl@cliu.org, or by phone at 610-965-9284. Please have your card number ready when you are calling. Please be aware that phone call and email requests for materials may or may not be fulfilled immediately, based on the materials availability at the time of your request. For the most accurate availability, please use the online catalog. Requests for materials will not be fulfilled without an active library card. If you don't have a library card you can start the application process online. Once your application is received, a staff member will contact you to complete the process and issue you a card..
Once the requested material is ready, patrons will be notified by phone call, text message or email from the library staff . Please contact the library by phone or email to choose a pick up time and day.  Library staff will check the requested items out to your library card account and bring items out to the pick up table for your appointed time. To ensure physical and social distancing standards are maintained, patrons will be responsible for retrieving and loading their requested items. If loading assistance is needed, please let the library staff member know in advance. A receipt is given to each patron with the borrowed items listed, showing the due date and title of each item, at the time of check out. Curbside pick-up appointments will be scheduled 10:15 AM – 6:30 PM on Mondays through Thursdays and 10:15 AM – 4 PM on Saturdays.
RENEWALS: Items may be renewed by telephone at 610-965-9284, by using your online account, or in person. Please have your library card number (found on your card under the bar code OR on the slip issued at check out) and titles to be renewed on hand. You may also renew on-line using your library account. Items on reserve by another patron & Juvenile Holiday books may not be renewed. Beginning March 2021, LCLC libraries will start using an automated renewal policy. This policy will renew eligible items on your library account within 24 hours of the due date. You may receive an email reminder with eligible items before they are due and another email confirming the item(s) and new due date if applicable as well as notification if any item cannot be renewed.
BORROWING PERIODS: All items checked out will follow the regular borrowing periods. DVDs, Juvenile Holiday books, and periodicals circulate for one week. New adult books marked as such circulate for 14 days. DVD sets circulate for 14 days. Most other items, including books and music CDs circulate for a three-week period.
LIMITS: During check-out, some items are limited by quantity: DVDs- 7 per borrower, Juvenile Holiday Books- 5 per borrower. We ask that you do not take an entire author or subject matter's holdings. If you have recently returned items still showing on your account that may be in quarantine, please let us know at check out and prior to pick up so that we can release your items and reset your borrowing limit.
OVERDUE FINES: All items that were due on or after March 12, 2020 shall have no overdue fines assessed during the period of time that the library is closed due to COVID-19. Items that were due before March 12, 2020 and have not been returned will have fines assessed at the regular rate through March 12.  Overdue fines are charged on materials returned past their due date at the rate of 25 cents per day per text item. DVDs, VHS, music CDs and audio books on CD or MP3 are 50 cents per item per day. Inter-Library Loan items are $1 per day. Lost or long-overdue items are assessed at the cost of the item plus a $3.00 processing charge.
OTHER CHARGES: Charges for damages will be assessed for each item that requires repair or replacement. This includes, but is not limited to, damages to barcodes, spine labels, plastic cases, tapes, books, and any other part of a library item. The minimum charge is $1.00, the maximum is the cost of the item + $3.00 for processing. Inter – Library Loan items which are not picked up are subject to a $1 charge per title.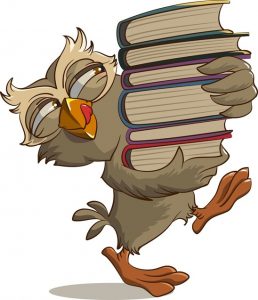 RESERVES: Any item in the library which circulates may be reserved. Items may be reserved through this website by clicking on the "Catalog" link at the top of the page and logging into your library account. You may also place your requests by email to emmauspl@cliu.org, by telephone at 610-965-9284. For reservations by telephone, please have your card number, the title and author you are requesting available to help us serve you.  For the most efficient service, please consider using  your account on the  library's website. For help on requesting online check out this article.
HELPFUL HINTS: We miss you as much as you miss us and we expect each day to be very busy.  To help us serve you as efficiently and safely as possible, please keep the following tips in mind: The easiest way for you to help us is to use your online library account. This will ensure that you are requesting the items you want, verify your contact information and give you immediate access to the over 750,000 items at LCLC libraries. If you email us, please include your first and last name, your full library card number as well as title and author of the materials you are requesting in the body of your email. If you plan to call us, have your library card number ready as well as the title and author of the materials you are requesting. We expect call volume to be high, please be patient with us as we work to serve each patron. For classic titles or items with multiple editions, you can also let us know if there is one you prefer. We can't wait to see you and thank you for your patience and understanding as we work safely together.